This old window turned DIY bathroom cabinet is just brilliant! Who wouldn't want more storage space in their bathroom? Of course, the fact that this window cabinet is lovely doesn't hurt either! If you're handy with a saw, this DIY bathroom cabinet is pretty easy to make. Read on to find out how.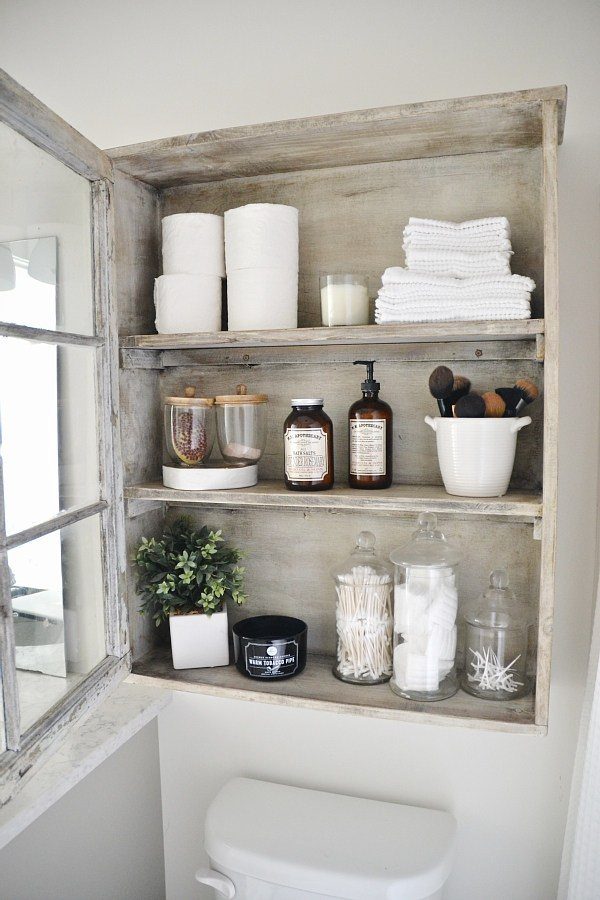 To make this DIY bathroom cabinet you will need:
An old window and knob
1×8 boards for back, top and sides of the window box
3/4 x 2 boards for the back and side support shelves
Drill, drill bit, clamps, level, tape measure, saw
Stain, paint, wood filler, wood glue, brushes and sandpaper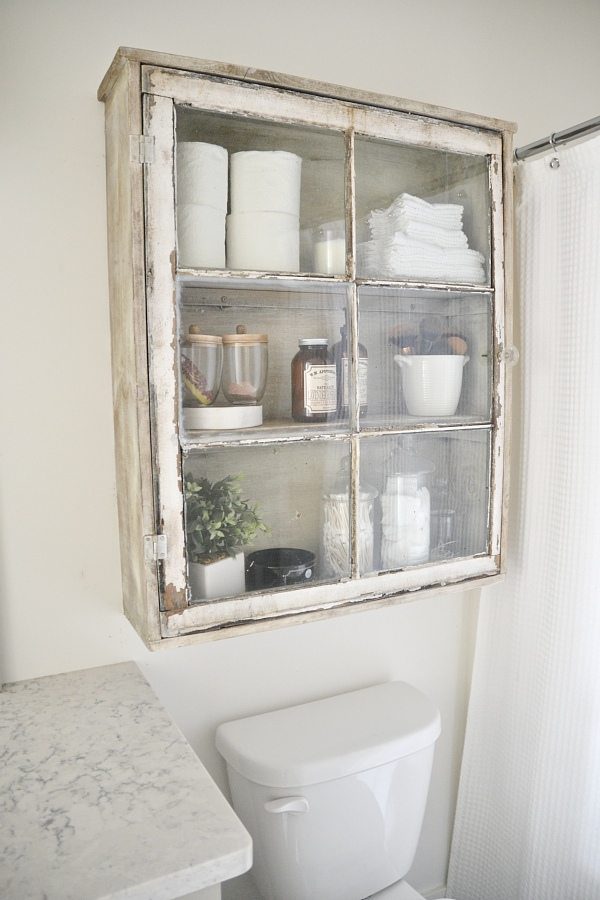 The hero of this DIY bathroom cabinet is definitely the window. Be sure to find one that you love! Check in alleys for freebies or check out your local online classifieds. Once you have found your window, measure it. The bathroom cabinet is essentially a box that you will build around your window's frame. Leave a 1/16th gap so that the window can open and close smoothly. Once you have the correct measurements, use a saw to cut your 1x8s to size. If you'd like, add an overhang to your top board for aesthetic appeal. Assemble your cabinet frame using a level and a countersink drill bit.
Next you'll want to add shelves to your window cabinet. Place your shelves where your window panels meet. Use 1x8s for your shelves, but trim them a bit so that the window will be able to close flush against the shelves. Add support boards for your shelves on the sides and back of your box. Add wood glue and clamp the supports into place.
Once dry, add your shelves and drill to secure. Add 1/4 inch thick plywood as a backing to your DIY bathroom cabinet. Install hinges to your box frame and window. Drill a hole for your window knob. Fill in the countersinks on your exterior framework with wood filler.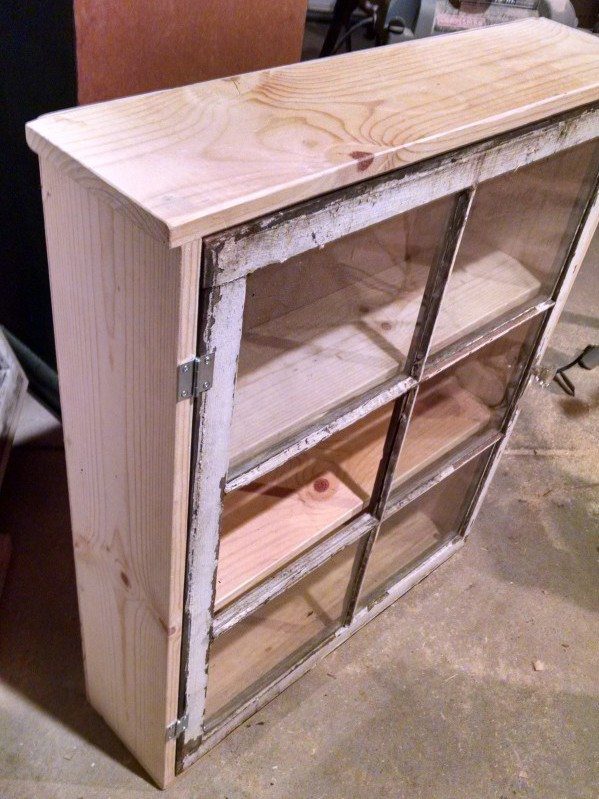 Stain your cabinet frame and allow it to dry. Then paint it and sand it to give it that aged patina. Stand back and admire your new DIY bathroom cabinet!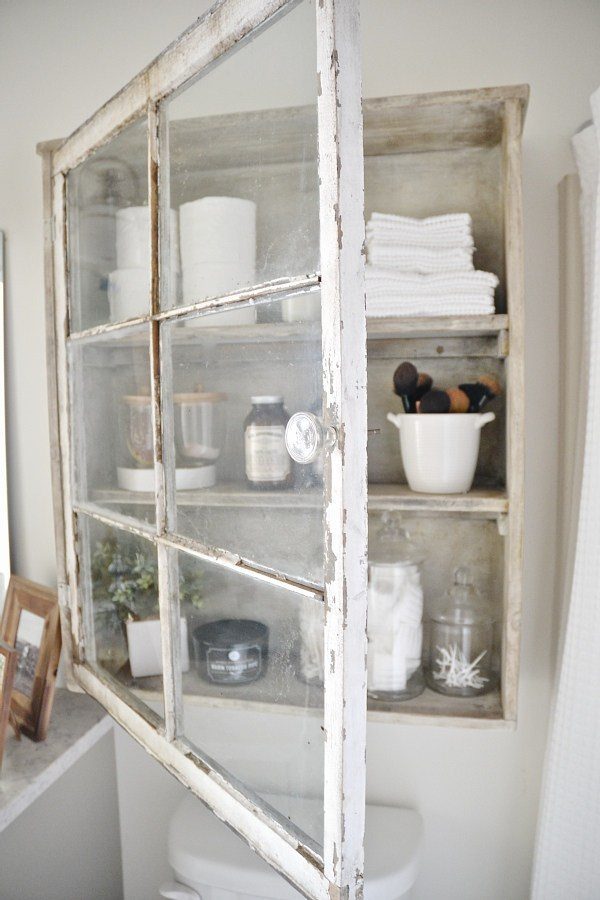 Source: Craftsman Drive