Anytime is a good time for a homemade bubble blower! This upcycled toy is easy to make and you likely already have the materials. Make your kids a bubble blower to play with outdoors or bring it inside for a new level of fun at bathtime!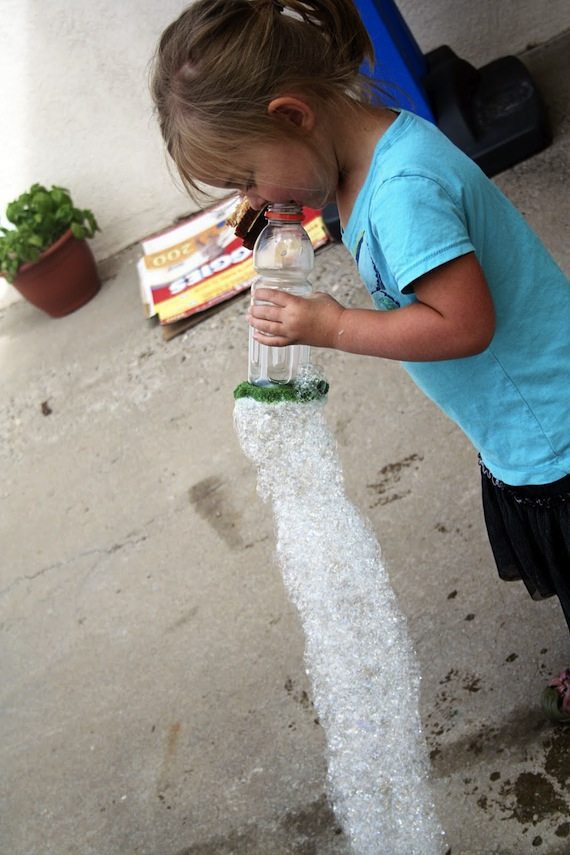 Materials you'll need:
empty plastic bottle
wash cloth
rubber band
dish soap
water
To make:
Cut the bottom off of you plastic bottle. Trace out the bottom of the bottle on the terry cloth and leave an inch or so overlap for the rubber band. Affix the cloth to the cut plastic bottle using the rubber band. Mix 2 parts dish soap to 1 part water. Dip the cloth part of your new bubble blower into the bubble mixture and start blowing.
Kick off the good times by asking everyone how long can they make their bubble snakes. Let the good times roll!
Source: a couple of craft addicts